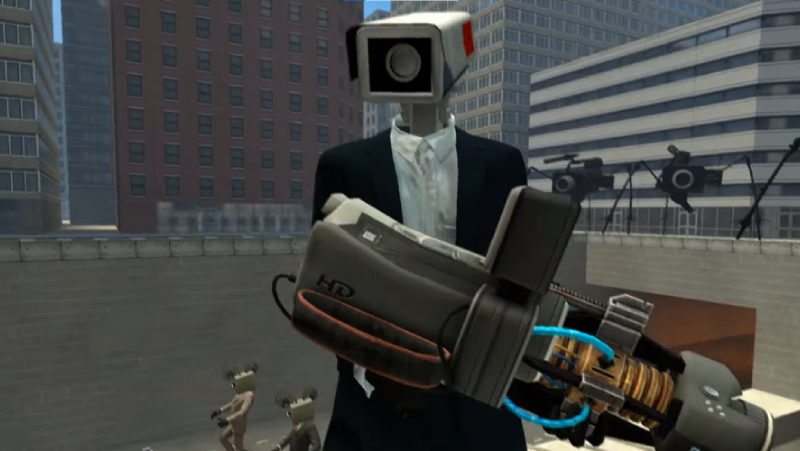 Cameramen are some of the central characters in the unconventional and captivating "Skibidi Toilet" series. They serve as adversaries to Skibidi Toilet and possess a unique character trait – their heads are closed-circuit television cameras, hence the name.
Cameramen are the first characters in the series to have hardware heads, and their technological prowess and accomplishments make them essential figures in the storyline.
Appearance
Cameramen's appearances can vary significantly depending on their variants. However, the defining feature of all Cameramen is the camera head. They appear as sentient robots or cyborgs with independent wills, and their behavior varies from one individual to another.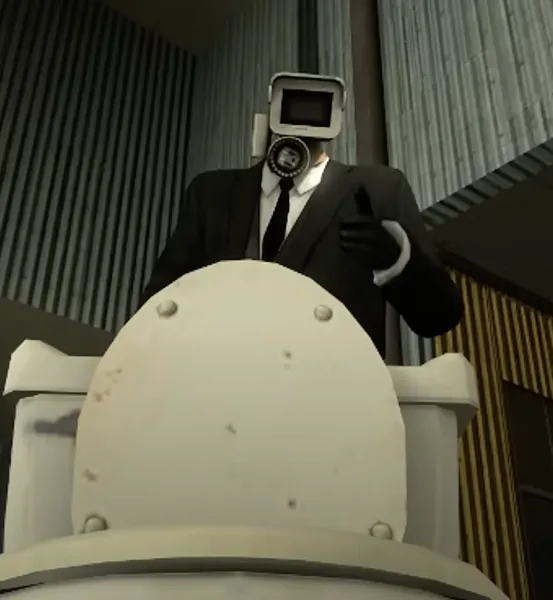 For example, there are Brown Coated Cameramen and Jetpack Black Cameramen, each with their distinctive combat capabilities and methods. Interestingly, their camera head seems to be a vulnerable spot, as most deceased Cameramen are found with their cameras detached, while others only suffer injuries to their bodies.
Cameramen can even recover from amputations or broken circuits. Additionally, Cameramen have access to various vehicles, such as the Strider Camera and Camera Truck.
Sizes
Cameramen's sizes can be classified into eight categories, ranging from Mini (Camera Rover) to Titan (Titan Cameraman).
| | |
| --- | --- |
| Size | Typical size compared to Normal |
| Mini (Camera Rover) | 0.2 |
| Small (Camera Toilet) | 0.5 |
| Normal | 1 |
| Medium (Engineer Cameraman) | 1.2 |
| Large (Large Cameraman) | 1.6 |
| Very Large (Ep.18 Large Cameraman) | 1.8 |
| Giant (Strider Camera) | 5 |
| Titan (Titan Cameraman) | 150 |
These varying sizes play a significant role in their roles and abilities within the series.
Main Sequence Cameramen
Several types of Cameramen play essential roles in the "Skibidi Toilet" series:
POV Cameraman: The perspective Cameraman through which viewers often experience the story.
Strider Camera: A specialized Cameraman with unique abilities.
Large Cameraman: Cameramen of considerable size and importance.
Normal Cameraman: The standard Cameraman type.
Black Cameraman: A distinct variant among Cameramen.
Black Camerawoman: Female Cameramen also feature in the series.
Titan Cameraman: The largest and most imposing type of Cameraman.
Special Cameramen
Some Cameramen possess unique qualities and roles:
Plunger Cameraman: Skilled in plunger fighting.
Camera Mech: A mechanical variant of Cameramen.
Brown Coated Cameraman: Distinguished by their brown coats.
Blue Suited Cameraman: Cameramen in blue suits.
Red Tie Cameraman: Cameramen with red ties.
Gray Suit Cameraman: Cameramen wearing gray suits.
Cameraman (Detective/Inspector): Cameramen taking on detective roles.
Transportation
Cameramen utilize various modes of transportation:
Cameraman Dropship: A specialized transport for Cameramen.
Camera Truck: A vehicle for Cameramen's use.
Cameraman Helicopter: Helicopters customized for Cameramen.
Weapons
Cameramen employ a wide array of weaponry, including the Bababooey Button, Plunger, Anti-Parasite Gun, Anti-Parasite Tank, AK-47 (in the mobile game ad, non-canon), Anti-Aircraft Turret, Stun Baton, Paralyzer Gun, Paralyzer Laser Tank, Orbital Camera, and Hamer.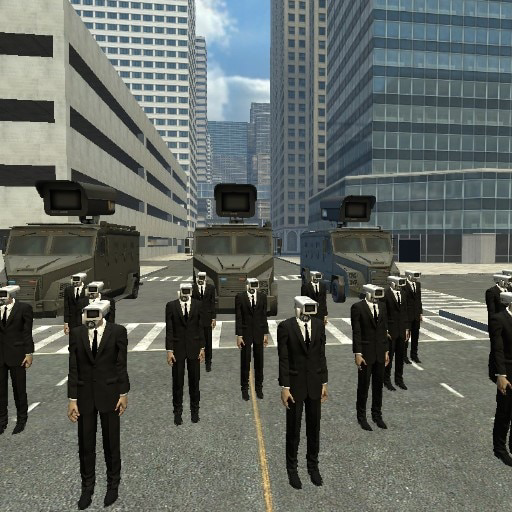 Episodes
Throughout the series, Cameramen are featured prominently in various episodes, such as "The Symbol," "The Alliance," "The Science Team," and "Captain Cameraman".
Allies
Cameramen are part of "The Alliance" and collaborate with other factions, including Speakermen and TV Men.
Theories
There are theories suggesting that Cameramen may have originated from a 4chan creepypasta from around 2009, although their portrayal in the series differs significantly from this source.
In the creepypasta, Cameraheads are antagonistic, while in the series, Cameramen play heroic roles.
Trivia
Cameramen are skilled in bojutsu or plunger fighting.
The first Cameraman made a canonical appearance in the Skibidi Toilet Pilot (only in the fullscreen version), with their official debut in Episode 7.
Cameramen share some similarities with a Cameraman character from "No More Movie Thief," a Japanese anti-movie piracy campaign.
Episode 56 hints at the existence of more than a thousand Cameramen, but the significance of this number remains unknown.
Notable recurring Cameramen include the Brown Coated Cameraman and the Plungerman.
One Cameraman underwent an upgrade to become the Camera Mech.
Cameramen have a diverse range of vehicles, including tanks, dropships, and helicopters, making them one of the most technologically advanced factions in the series.
They surpass other factions in terms of vehicle variety, with only the mostly extinct humans having more types of vehicles.
Cameramen are a fascinating and multifaceted group of characters that contribute significantly to the intrigue and excitement of the "Skibidi Toilet" series.
Their diverse abilities, unique appearances, and integral roles make them an essential element of this captivating storyline.