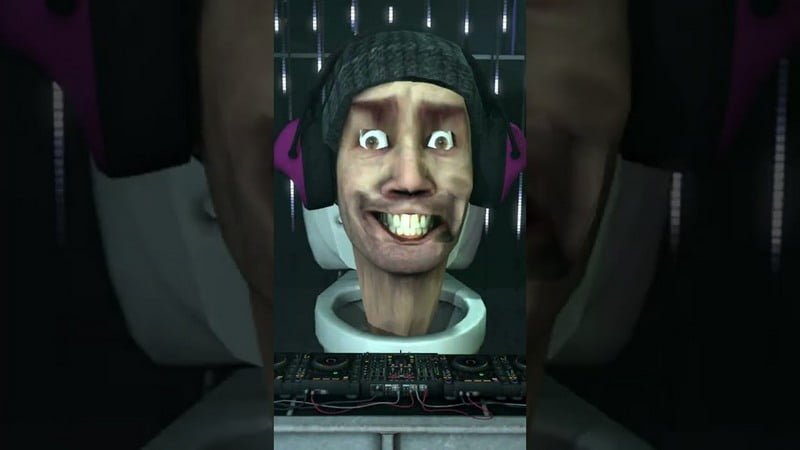 In the eclectic universe of Skibidi Toilets, where each toilet variant boasts its unique charm, the DJ Skibidi Toilet spins into the limelight as a medium-sized enigma that left an indelible mark on the Skibidi Toilet series. Despite its solitary appearance in Episode 6, this DJ Toilet brings a fresh vibe to the quirky world of Skibidi Toilets.
A Unique Musical Medium
The DJ Skibidi Toilet is a medium-sized variant within the Skibidi Toilet family, and what truly sets him apart is his penchant for beats and tunes. Unlike his fellow Skibidi Toilets, who faithfully sing the traditional Skibidi Toilet Anthem, the DJ Toilet marches to the rhythm of his unique melody, a catchy remix known as "Skibidi dop dop yes X Bloody Mary" (Tiktok Remix).
This musical departure showcases his distinct style and sets him apart as a musical maestro within the Skibidi Toilet universe.
A Stylish Appearance
In terms of appearance, the DJ Skibidi Toilet maintains the classic Medium Skibidi Toilet form. However, one striking distinction is his fashion-forward choice of attire. He dons a trendy grey beanie crowned by magenta headphones.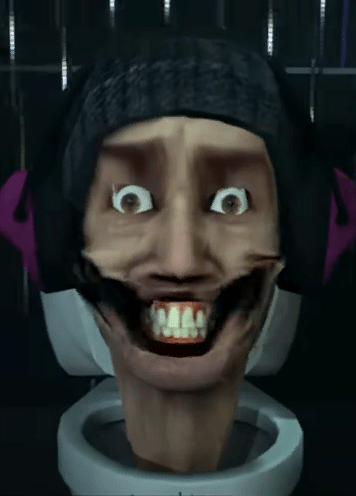 This distinctive ensemble gives him an unmistakably cool and contemporary aura, fitting for a DJ with an ear for catchy remixes.
A Mellow Role
Unlike many of his Skibidi Toilet counterparts, the DJ Skibidi Toilet does not appear to be directly entangled in combat. Instead, his role seems to lean toward providing support or boosting the morale of the Skibidi Toilet crew.
However, it's worth noting that, when provoked, he does not hesitate to unleash his unique brand of attack on Cameramen and possibly other Alliance members.
Theories and Trivia
The presence of the DJ Skibidi Toilet has sparked intriguing theories among Skibidi Toilet enthusiasts. Some speculate that his primary function within the Skibidi Toilet ranks may be that of a morale booster, using music to uplift the spirits of his fellow Skibidi Toilets. However, his ability to engage in combat, as witnessed during his attack on the POV-Cameraman, leaves room for speculation about his multifaceted role.
In the realm of trivia, the DJ Skibidi Toilet stands out for being the first Skibidi Toilet to sport a hat and headphones, adding a touch of flair to his appearance. He joins the ranks of a select few Skibidi Toilets, including the likes of the Giant Flying Skibidi Toilet and Saint Skibidi Toilet, who dare to march to the beat of a different tune.
Some fans even ponder the notion that the DJ Skibidi Toilet might harbor a friendly disposition towards humans, a theory fueled by his penchant for throwing parties and bringing an element of festivity to his appearances.
As the Skibidi Toilet series continues to captivate audiences with its whimsical and unpredictable narrative, the DJ Skibidi Toilet remains a symbol of musical creativity and stylish flair within the ranks of these endearing and eccentric toilet characters.