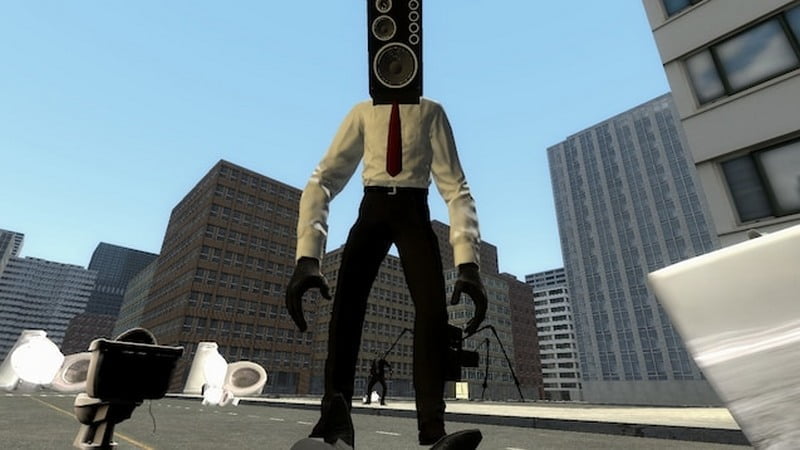 Within the perplexing realm of Skibidi Toilets, where Cameramen and Speakermen form intricate armies, a colossal and formidable entity emerges – the Large Speakerman. These towering figures are a unique variant, surpassing even the Large Cameramen in size and might.
We will delve into the world of the Large Speakermen, exploring their appearance, combat abilities, and the mysteries that shroud their existence.
The Magnificent Giants
Large Speakermen, often referred to as Woofer Men or Big Speakermen, are a distinct breed of Speakermen affiliated with the Cameramen and Speakermen armies.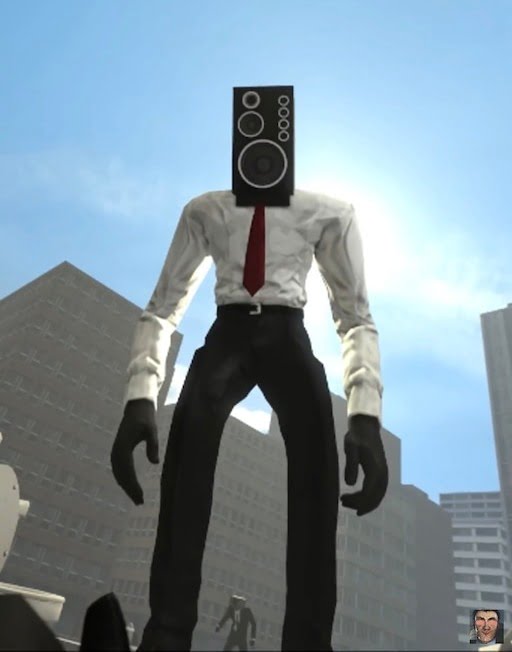 They are remarkable for their imposing stature, dwarfing not only their smaller counterparts but also the Large Cameramen. Standing at an astonishing 34 feet in height, these colossal beings cast a long shadow in the Skibidi Toilet universe.
Appearance
Large Speakermen exhibit a unique appearance, adorned in a black or red tie, a white collared shirt, and black belted pants. Strikingly, they lack the coats or suits typical of other Speakermen.
What truly sets them apart is their head, which takes the form of a massive black Speaker.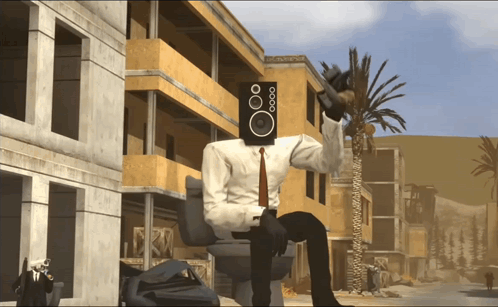 Their long arms and broad shoulders further enhance their commanding presence. This remarkable physique not only distinguishes them but also grants them an advantage on the battlefield, making them both taller and more imposing than the Large Cameramen.
Combat Abilities: Sonic Powerhouses
The Large Speakermen possess a singular special ability—the capacity to project a potent soundwave. This ability, demonstrated for the first time in Episode 27, was used to shatter a locked door obstructing their access to a warehouse inhabited by the Skibidi Toilets.
Episode 37 further showcased their sonic prowess when they employed this soundwave to repel a Mutant Skibidi Toilet.
In addition to their soundwave ability, the Large Speakermen are formidable hand-to-hand combatants. Their immense size and bulk translate into powerful punches, turning them into formidable tanks on the battlefield.
In Episode 62, one Large Speakerman utilized the soundwave ability to assail a Normal Skibidi Toilet, highlighting their versatility in combat scenarios.
Trivia: Mysteries and Oddities
Large Speakermen add an air of intrigue to the Skibidi Toilet universe:
They rank among the largest characters in the series, rivaling the height of Large TV Man.
Some enthusiasts in the Skibidi Toilet Fandom affectionately refer to them as the Woofer Man.
Episode 34 presents a perplexing situation where a Large Speakerman is found inside a warehouse, despite a seemingly inadequate entrance. This anomaly raises questions about their abilities or unseen entrances.
A singular Mutant Skibidi Toilet shares the same body as a Large Speakerman, merging two distinct entities into one formidable adversary.
When infected, Large Speakermen emit a lower-pitched and distorted version of the Skibidi Anthem.
The population of Large Speakermen has been steadily declining, coinciding with the rise of the Titan Speakerman.
The recent episodes have witnessed a resurgence of Large Speakermen, as seen in Episode 59, where they made a comeback alongside various Speakermen. However, their role and the mysteries surrounding their existence continue to evolve, adding an element of unpredictability to the ongoing saga of Skibidi Toilets.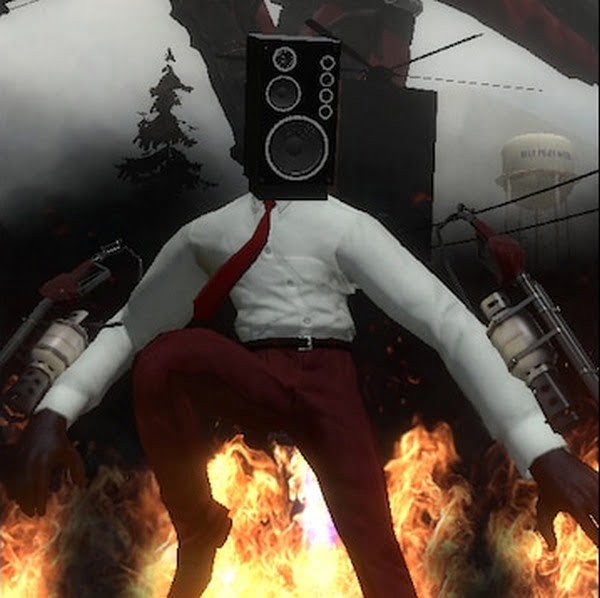 In conclusion, the enigmatic Large Speakermen stand as titans of sound and strength within the Skibidi Toilet universe. Their towering presence and unique abilities make them formidable allies in the battle against eccentric adversaries.
As the Skibidi Toilet narrative unfolds, the role and significance of these colossal beings promise to remain a captivating enigma, offering fans of the series much to ponder and explore.