An unusual assortment of videos has made waves on YouTube and TikTok, featuring animated showdowns between peculiar toilet creatures and individuals with cameras for heads.
Have you ever come across something so oddly fascinating on TikTok that it keeps you up until the early morning hours? This is the story of my encounter with DaFuq!?Boom!, a talented animator who has managed to mesmerize a substantial audience.
Real name Alexey, he has accumulated millions of views through his extraordinary videos, which portray aggressive, singing toilet beings engaging in combat with a range of hardware-adorned characters. Astonishingly, a compilation video of "Season 19" on YouTube, uploaded just 4 days ago, already has over 31 million views – an unprecedented achievement that caught Alexey completely off guard:
"Initially, the views were higher than I anticipated, but never expected this level of success. The viral explosion happened around episode 8 and 9."
DaFuq!?Boom!'s Journey: From Humble Parody to All-Out Combat
The iconic song accompanying these videos initially went viral on TikTok. User Yasincengiz38's catchy dance routine and excessive plates of food catapulted the song into the public eye.
However, it was user Paryss Bryanne who served as DaFuq!?Boom!'s true muse. Her exaggerated movements and abrupt transitions paved the way for the Skibidi Toilet series. Alexey recalls: "I made a parody of her version of the 'skibidi dop dop yes yes' meme, and 'Skibidi toilet' was born, inspired by an unexpected head popping out of a toilet."
For nearly a decade, Alexey has employed Source Filmmaker for his animations. First released by Valve in 2012, this software gained notoriety for its Team Fortress 2 promotional material. This accessible platform has motivated countless users to re-create movie scenes or, in DaFuq!?Boom!'s case, develop high-stakes animated battles. He explains:
"It provides seamless access to diverse assets and a stellar interface. While I can animate using Blender as well, the overall process, encompassing lighting and rendering, would require three times as much effort."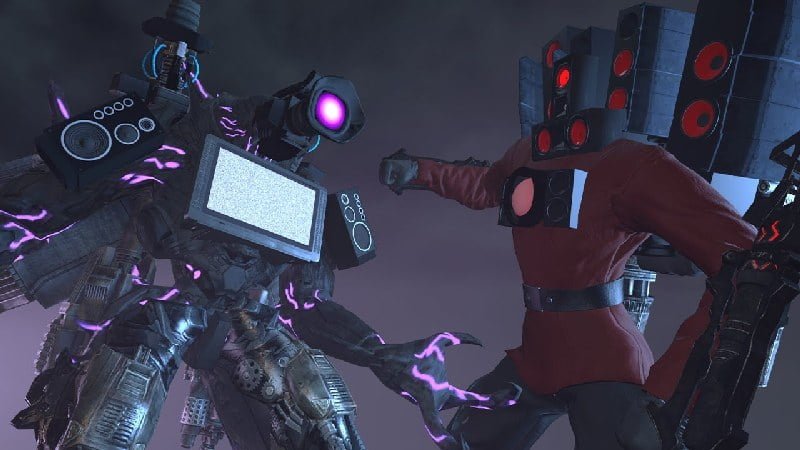 Alexey takes care to credit each asset creator in his videos, thus ensuring proper recognition.
The Skibidi Toilets' Ascension to YouTube Fame
Since first uploading this series in February, DaFuq!?Boom! witnessed an impressive growth of 10 million subscribers by August. Currently, his YouTube channel has amassed 27 million subscribers, while his TikTok account boasts 2.9 million followers in only a few short weeks.
The videos unfold like a visually driven narrative, with toilet creatures assembled from Half-Life 2 and Counter-Strike: Source assets. The ongoing clash illustrates an epic power struggle between the camera-headed protagonists and the toilet beings that have infiltrated humankind. As the series progresses, an ever-growing assortment of characters enters the fray.
The concise episodes commence with simple animation but swiftly advance in both complexity and intensity. DaFuq!?Boom!'s relentless dedication and exceptional skill are evident in his most recent creation, a spider-legged toilet creature.
Initially producing daily content for several weeks, Alexey concedes he has scaled back his schedule: "I now upload every two days because the quality of the videos has improved."
His assertion is accurate as the series evolved from musical toilets to elaborate war scenarios featuring expertly animated, laser-wielding toilet creatures.
Even as the videos shifted focus from the meme to the ongoing conflict, the Skibidi Toilet craze shows no signs of slowing down. Concurrently, Alexey crafted a mobile game adaptation to broaden the series' reach.
Beware of Imitation Skibidi Toilet Productions on TikTok
A fraud has emerged on TikTok, replicating DaFuq!?Boom!'s videos but with lower quality to profit from their popularity. Observant fans have detected the discrepancies; however, TikTok's support has yet to take appropriate action.
Undeterred by the impostor, Alexey reveals he has already outlined the series' trajectory: "The primary plot is prearranged, but occasionally I insert intermittent episodes. The series will endure for the foreseeable future."
As we anxiously anticipate future installments in the captivating Skibidi Toilet saga, we commend DaFuq!?Boom!'s unwavering commitment to bringing his unparalleled vision to life.