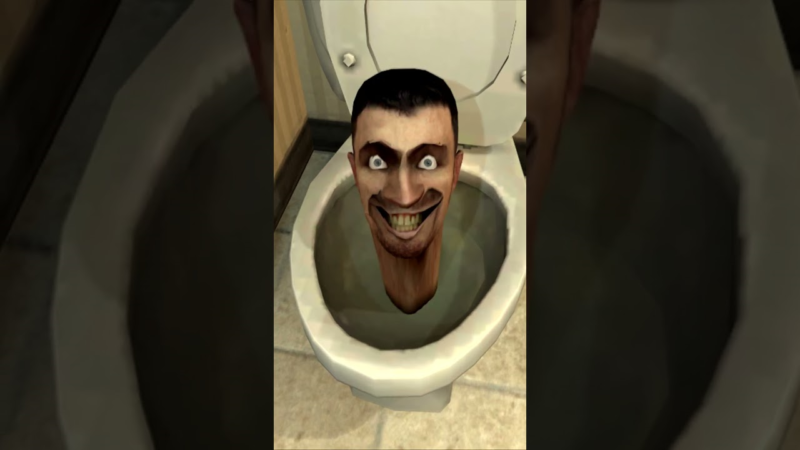 The Skibidi Toilet series has quickly gained widespread attention and acclaim across various platforms, particularly YouTube. With an ever-evolving storyline, unforgettable characters, and breathtaking visuals, Skibidi Toilet has established itself as a true internet phenomenon. In this article, we will explore the world of Skibidi Toilet, its wiki, and the intricate plotline fans can't get enough of.
Skibidi Toilets (also Skibidiistas) are the antagonists in the mini-series "Skibidi Toilet", which was created by DaFuq!?Boom!.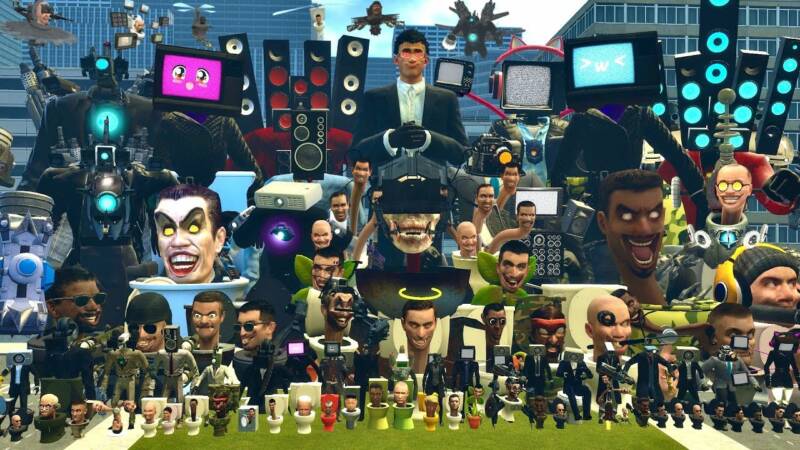 They have heads sticking out of their toilets and sing the Skibidi Toilets anthem from the Mashup songs "Give It To Me" and "Skibidi Dop Dop Yes Yes Yes", which they sometimes use as communication. Feud with Agents. There are many types of toilets. Toilets can be destroyed by flushing or destroying their physical shell.
Characters of the Skibidi Toilets
The variants of Skibidi Toilets available in the series:
Image
Characters
Description
Normal Skibidi Toilet
The very first antagonist for the Agents, and coincidentally the first species of Skibidist from the DaFuq!?Boom! series. They look like a toilet bowl with a human head that has a long neck. The character himself is very weak, as a normal Agent can just flush him out, but he can take it in quantity, thus winning.
Skibidi Urinal (Pissior)
Skibidi Toilet is a minor antagonist in the Skibidi Toilet series. They can be found in an elevator, possibly in the same apartment as in episode 1. There will be three Skibidi Toilet Skibidiists: two of them are men, and one of them is a woman. The female skibidist urinal turned into a skeleton when the male skibidist urinals made contact.
Large Skibidi Toilet
The large Skibidi toilet is a secondary antagonist in the Skibidi Toilet series. Big Toilet Skibidi is a larger version of the regular Skibidi Toilet. It has a much deeper voice than the regular one. They can be killed by being flushed. it's good, but not as good as the Holy Skibidi Toilet. They behave the same way as a regular toilet Skibidi, but he is more dangerous than them. The Big Toilets are giant versions of regular Skibidi toilets with a slowed down version of their hymn.
Giant Flying Skibidi Toilet
The Flying Giant Toilet is an individual who is a toilet that flies in the sky. His appearance is no different except for his levitation ability. His appearance is not yet known but there is speculation that he is a human infestation like the other toilets or was created into existence. Flying Skibidi Toilet is the only flying individual with his own version of a mashup (voice). The last time he appeared he was able to destroy part of the Resistance army but was able to be flushed away by the Agents.
Mini Skibidi Toilet
Little Skibidi Toilet – The secondary antagonist and smallest Skibidi toilet. The Little Skibidi Toilet is a smaller version of the Regular Skibidi Toilet. He has only appeared in two episodes and is very rarely active in defeating the Resistance.
Giant Skibidi Toilet
A very rare toilet that is only seen in episode 22. It's just a regular toilet with blades on top. However, there is a small detail: they all wear sunglasses. There were probably bodyguards in the toilet before the infection. Not much is known about these Skibidi Toilets because they only appear in one episode (Although, they might still appear in future episodes.).
DJ Skibidi Toilet
Skibidist DJ is a deantogonist who appears in his eponymous episode. Skibidist DJ is a regular skibidist wearing a gray hat and purple headphones with a black rim. Unlike the others, the Skibidist DJ does not sing the signature Skibidi Toilet Anthem.
Skibidi Toilet Policeman
Skibidi Police Toilet – A secondary antagonist and one of the Skibidi types of toilets. Skibidi Policeman is a gray toilet with police sirens on the back. The sirens work just like in real life. it has police caps on its heads. It has a great variant: Big Police Toilet Skibidi.Perhaps, Police Toilets represent an analog of real police and the detention of a criminal who defaces walls with graffiti under Article 7.17 of the Administrative Code. Although it is more likely that police officers control the activities of Camera Agents.
Skibidi Toilet in a Hat
The Skibidist in the Hat is a minor antagonist appearing in several episodes. The Skibidist in the Hat is a skibidist who can be seen in episodes 15 and 21. He is usually found on the top floors of apartment buildings, so there is a very high probability that he will attack whoever is there, causing him to fall off the building.
Holy Skibidi Toilet
Preacher Skibidist is a skibidist who was the very first skibidist, who was only seen in episode 10. He was never seen afterward. He was seen preaching in a church along with hundreds of regular skibidists. Later, two camera agents flushed him when he tried to eat a cameraman. It was noted that when he ate one camera agent, his eye turned red, so perhaps if he ate too many people he would become a demon skibidist, but this has not been confirmed. His singing is the church's version of a skibidi toilet hymn.
Triple Giant Skibidi Toilet
The Skibidi Triplet Giant Toilet is a variant of the Skibidi toilet with 3 heads. The Triplet is three stapled toilets with three heads one of which has short black horns. When Triplet walks, the ground shakes. When he sings, the other Skibidi toilets fall silent. Triplet's satanic head causes fear and terror among the Agents.
Big Skibidi Toilet Parasite
It looks like a larger version of the regular Skibidi Parasite. It looks like it's made to infect titans. He's responsible for infecting the Titan Column. He also took a hit from a regular disinfector.
G-Man Toilet
G-toilet is the leader, the forerunner, of all the Skibidi Toilets and the strongest of them all. First appeared in episode 7. G-toilet – A huge toilet with the head of G-Man from the Half-Life series of games (1 and 2). He has caused numerous Agent casualties. Possesses the ability to shoot lasers from his eyes, with which he is able to kill enemies, and also destroy cities, easily blowing up houses, structures, buildings, obstacles. He is the current leader of all Skibidists.
Rocket Skibidi toilet
The Rocket Skibidi is a giant toilet bowl capable of crashing into and killing large crowds of operators. Rocket Skibidi is a toilet bowl made of black metal. On the back of it is a huge black metal rocket launcher with 6 reactors. He also has a head with white eyes and a black helmet. Rocket Skibidi is a monster that can crash into and destroy Agents with its rocket launcher.
Regular brown Skibidi Toilet
The Brown Skibidi toilet is a colored version of the Regular Skibidi toilet. His face is tan, and all the white parts of the toilet are colored clay brown. He only appeared in episodes 27 and 15.
Agent Skibidi
Agent-Skibidi is the first Agent-friendly hybrid of the Skibidi Toilet and Agent-Camera. Agent-Skibidi (other name: Spy Toilet) is a Regular Skibidi Toilet with a camera in place of the standard Skibidi Toilet head. Its camera can be viewed from any device, allowing it to be used to spy on any kind of Skibidi Toilet. It was only seen in one episode, so it was likely the only one in existence.
Skibidi Spider
Spider Skibidi Toilet – A monster that is a Skibidi Toilet on spider legs. This creature is a gray, bloody toilet with four thin spider legs. It also has a bald head with a creepy smile. Occasionally, he can be seen carrying a gun. In episode 50, an improved version of this Skibidi Toilet appears. He has taller paws. Equipped with two laser cannons on the sides.
Big Skibidi Camouflage Toilet
Terro Skibidi is a minor antagonist toilet, possibly created by the Skibidi Toilet Scientist. It was first shown in Episode 18. The camouflage Skibidi Toilet is a large camouflage-colored toilet. Also present is a head with a black mustache, white eyes, and a red armband (which is actually the head from Counter Strike). The camouflage toilet made an appearance midway through episode 18. He took down Big Agent-Cam and several Police Toilets, and as he approached the POV Agent was ready to attack. But at that moment, Titan-Cam appeared, and stepped on the Camouflage Toilet and destroyed it.
Skibidi Toilet-Tank
The Tank Skibidi toilet is a special Skibidi toilet that only appears in episode 32. Tank Skibidi Toilet is a large toilet with military coloring. There are 2 cannons located on the sides. Skibidi-Tank's head is black with black hair and mustache. At the beginning of episode 32, the Skibidi-Tank is seen coming out of the fog and attacking an army of agents. Titan Column quickly arrives on the scene, and after a rough fight with Tank Skibidi's toilet bowl, he manages to flush it. But at this point, Toilet Scientist Skibidi takes advantage of the battle tank to direct the Skibidi Parasites at Titan-Column. As a result of Toilet Parasite's deliberate change of heart, the Titan goes to the other side and destroys all Agents present. Is one of the strongest skibidi toilets.
Five-Headed Skibidi Spider
The five-headed Skibidi Spider is a five-headed Skibidi Spider who appeared in episode 22. The five-headed Skibidi Spider was first shown in episode 22. He looks like a regular Skibidi Spider, but with five different heads. Skibidi Spider can't sing the Skibidi Toilets anthem, but each head can repeat "Skibidi" on its own. Appeared at the end of episode 22 on the roof of a building. At first tried to scare the cameraman, but later killed him because he hit one of his heads. In episode 24, attacked the cameraman, but failed to kill him as he was washed away by the Speakerman.
Big Toilet Robber Skibidi
The Skibidi Big Robber Toilet is a type of Skibidi toilet that only appeared in one episode (episode 26). It is similar to the large Skibidi toilet, except that it is made of gray metal. The toilet seat is also gray. Big Toilet Robber Skibidi, has never successfully destroyed a cameraman or announcer, not once in any episode. Therefore, his methods of attack are unclear. He fought the Titan Column. Despite the Skibidi Robber being flushed, it was apparent that he was trying to eat the GH, just like other regular Skibidi toilets.
White-haired skibidi toilet
A white-haired skibidi toilet is an average skibidi toilet but with white hair.
Electric Skibidi Toilet
Glitchy Toilet Skibidi – A very dangerous and fast toilet. First appeared in the episode collection of season 9. It is a dark gray toilet with a bald head that has white eyes and a creepy smile present. The toilet appears to be broken. There are many buttons of unknown purpose on the back of the toilet. This version of the toilet is extremely dangerous. It can approach its target at high speed and kill it in an instant. It is still unknown how this variant came to be. It may have been manufactured by the Skibidi Toilet Scientist. One of the strongest Skibidi's.
Skibidi Mafioso
Skibidi Mafia is a type of Skibidi toilet, appearing only in Episode 28. The large Skibidi toilet with the black hat is the size of a regular large Skibidi toilet, but black in color. In Episode 28, the Protagonist secretly records a secret meeting held by the Skibidi Mafia. But as soon as this happens, it is noticed by the Skibidi toilets. When the Skibidi Toilets are about to attack him, Titan Column raids the place. Skibidi Mafia tried to attack him with missiles flying towards him, but gets slapped by Titan-Colonka and falls to the ground, explodes and dies.
Skibidi Toilet Cat
It looks like a regular Skibidi Toilet, except instead of a human head, it has the head of a cat. Nothing is known about him, except that he appears only once in episode 16.
Scientist Skibidi Toilet
The skibidist scientist is the chief scientist and creator of the skibidist parasites. The Skibidist Scientist is a toilet made of black metal. With his claw, he grabs the Agent to keep him still, then opens his mouth and releases the Parasite Skibidist to infect him. This scientist is the infestor of most of the Agents and the Titan Columns. This scientist is clearly smarter than previous scientists and the first to have a robotic claw. Skibidi's Glitchy Toilet may have been created by this scientist due to its similar structure.
Skibidi Toilet Parasite
A Skibidist Parasite is a type of Skibidist created by Toilet Scientist Skibidi. It was first shown in episode 30. The Parasite Skibidist is a small white-colored urinal with small spider legs. It also has a bald head with white eyes and a crazy smile. The Skibidist Parasite was created by Toilet Scientist Skibidi to infect and enslave the minds of the Agents. As shown in the episode, the Skibidist Parasite hacks into the Agent and subjugates them to its will. The infected Agent can also be seen singing a glitchy version of the mashup "Skibidi bop yes yes yes x Zoolander". But, in fact, it is so weak that it can be crushed with a foot or hand.
Skibidi Toilet with Hands
Skibidi Toilet with Hands -Presents a dirty toilet with hands that he can grab and rip his head off with. Appears at the end of Episode 42. He grabs the Agent and rips his head off. Skibidi Toilet with Hands – Second only to the Mutant Skibidist, has hands that he can grab and rip his head off with. Also, it may have been created by Skibidist the Scientist, it is also a dirty toilet, and Skibidi the Toilet with Arms has a sewn up mouth, the theory being that this is done on purpose so he doesn't sing. He has wheels, maybe to make him move more quietly .Maybe he was sent by the Skibidist Scientist to get a Protective Lens that protects him from TVMan's radiation, but that's a theory. This is the second of the Skibidi Toilets that is brown in color. The very first was the Regular Brown Skibidiest.
Skibidi Toilet Octopus
Octopus Toilet is a third-party antagonist in the Skibidi Toilet universe.Octopus Toilet is a possible modernized version of the Spider Skibidi Toilet, but he is noticeably larger and equipped with protective sunglasses, and instead of a flush barrel, he has something like a DJ remote. Octopus Toilet was first seen in Episode 44, appearing out of the smoke after the deaths of various Skibidi toilets ready to fight Titan. But he was eventually defeated once Titan's blow tv man destroyed the sunglasses, and then Octopusia met his demise shortly after Titan activated the red light. Giving a blowjob to tv man titan.
Skibidi Guns
Skibidi Gun is the third minor antagonist in the Skibidi Toilet universe. Skibidi Gun is a large dark gray toilet. His head is adorned with black goggles and a dark gray military helmet. He is flanked by three rocket launchers and a strange device on the inside of his lid. The Skibidi Gun is possibly a modernized version of the Greater Skibidist. He first appeared in Episode 44 when he attacked Titan TVman with his rockets after the death of Octopus Toilet, and he prepared to attack again, but was defeated at the very last moment by Titan's upgrades.
Three-headed Skibidi Bathtub
Three-headed Skibidi-Wanna is a three-headed skibidian who appeared in Episode 41. The three-headed Skibidi-Bath was first shown in episode 41. Not much is known about this tub other than it has 3 different heads. Skibidy-Tub was at least 3-4 toilet bowls wide, and was controlled by three heads. It was killed by a TV-Man Titan. He hypnotized a squad of Scybidians, among whom was Scybidi-Vanna. Under the influence of hypnosis, she destroyed herself. There may be new variants of Skibidi Toilets based on items in the bathroom.
Skibidi Mutant
Skibidi-Mutant – One of the first Agent and Skibidi-toilet hybrids. He attacks the Agent-Camera. The Skibidi Mutant is a hybrid of the larger Agent-Cam and Skibidi Toilet. His body consists of a urinal with a red tie. It is flanked by long clawed arms in white sleeves and black gloves, and long legs in black pants and boots. From the Skibidi Mutant's head are unidentifiable rods (perhaps they are the rods that previously secured the urinal to the wall). The creature can move with its legs and climb obstacles, and attacks with its head or hands. It can suck with its nose.
Jet Skibidi Toilet
Reactive Skibidi Toilet – One of the secondary enemies and the first prototype of the G-man Skibidi Toilet 2.0. The Reactive Skibidi Toilet is a toilet made of black metal with several protective plates. Attached to the flush tank is a jetpack. The Reactive Skibidi Toilet was clearly made in the image of the G-man Skibidi Toilet 2.0 and the infected Titan-Column. He can fly and chew the heads off Agents.
G-man Skibidi 2.0 toilet
G-Man Toilet 2.0 or G-toilet 2.0 is an upgraded G-Man, he can still shoot lasers from his eyes, but he can also shoot lasers from two cannons, similar to the military toilet 2.0, AND he can also fly with a jetpack similar to the Titan Colonel's jetpack. The G-Man Skibidi Toilet 2.0 is an upgraded toilet made of black metal with two laser cannons attached to the sides (like the Tank Skibidi Toilet). Attached to its flush tank is a jetpack. It should be noted that G-Man Toilet was already the most powerful toilet we've ever seen, which means that it will now make it even harder for the Resistance to win the war. This ability to fly gives him much more mobility, which could have been very problematic since now, he can fly over buildings, getting to where he needs to go very quickly.
Skibidi Toilet with glasses
Skibidi Toilet in Glasses – Antagonist Who always wears glasses that keep out the radiation from TVMan-a's screen. This individual has a toilet created out of dark gray stoneware ceramic. He wears sunglasses that save him from TVMan-a's radiation, but they turned out to be very easy to break. Because of which, the sunglasses have caused very little protection. This Skibidi Toilet is a regular Skibidi Toilet, but made of dark metal and wearing sunglasses.
Skibidi Toilet Helicopter
Helicopter-skibidi toilet – Another toilet that can fly, also has a Helicopter speaker. For example, the version from episode 17, wears sunglasses, is bald and has propellers. The helicopter toilet skibidi survived a camera beam shot at them by 2 cameramen and a first-person cameraman. Perhaps the helicopters were bodyguards before the skibidi infestation (because of the goggles). They are also capable of flying. In episode 50, an improved version of this Skibidi Toilet appears. It has a dark hull, with three missile cannons. Two on the sides, and the third on the bottom of the toilet. It also has a propeller, which is larger than the regular version. It has a dark mask on its face.
Vacuum Skibidi Toilet
The Vacuum Skibidi Toilet is a type of Skibidi Toilet that only appeared in one episode (episode 46). It is an unusually shaped Skibidi Toilet that looks like a rectangular triangle with wheels, with a head sticking out the top in the middle. It has no eyes and plugged ears, also to the left of the head is a strange robotic arm. He moves fast and can't see anything because of his blindfold. So he uses the camera at the bottom of the body to look at what's going on in front of him and to the sides.
Flying Skibidi Toilet with Circular Saw
This Skibidi-Toilet was probably able to kill the scientist agent, but maybe he dodged it as well as the agent with the tubs. In episode 49, a new TVWoman character was infected and smashed into an unknown Skibidi-Toilet. This species has a dark metal toilet, glasses with one red eye, two laser cannons on the sides and a circular saw around his neck.
Flying Skibidi Parasite
This Skibidi Toilet looks like a Skibidi Parasite. It has four legs and a blood-stained toilet. When the Skibidi Parasite is ready to infect the Agent, wires fall out of its mouth, then it connects to the camera, infecting it and making the Agent on the side of the Skibidi Toilet. What makes this Parasite different from this one is that this Toilet is bigger than usual. It also has a propeller so the Parasite can fly. In Episode 52, an improved version of this species appears. It has legs made of metal and a "body" made of black metal.
Flying Skibidi Toilet with chainsaw
This Skibidi Toilet broke the speakers on Titan TV-Man's shoulders and his claws that are on his back. Very little is known about him, due to the fact that he only appears in one episode. He's quite funny. Not a bad cackler. His toilet is made of black metal, and instead of a flush tank, he has some kind of a machine. On the back of the barrel of the Skibidi Toilet is a jetpack like the Jet Skibidi Toilet. On the sides of the toilet are arms with saws on them.
Skibidi Toilet with saw and machine gun
He is a Skibidi Toilet, who has a saw and a machine gun as his hands, has TV-man hypnosis goggles on his eyes, and has iron legs. Plus he has parts from Agent Camera and Agent Column. He tried to destroy the cameraman, but was saved by TV-woman, who destroyed Skibidist with an orange light and teleported him to the lab. He later fell in love with her, this can be seen in episode 54 when he looked at her picture. He wanted to hug her, but he couldn't, because she was away on business.
Skibidi Toilet with soldering irons
The Skibidi Toilet with soldering irons consists of long legs, like the Skibidi Toilet of a spider, and arms. Instead of limbs, he has four soldering irons, as well as a welding mask. He was probably trying to repair the Titan TV-Man after he would have been captured by a flying parasite. He could also weld the parasite to the hull of the Titan TV-Man.
Fire-breathing Skibidi Toilet
He has new protection on his face, in the form of goggles. Maybe it's protection from the fire he's letting out, or maybe it's protection from the TV Men. It's the first Skibidi Toilet that can breathe fire.
Skibidi Toilet with blades
This Skibidi Toilet looks like a normal individual, but with blades on the sides. This Skibidi Toilet is a new specimen from the toilet scientist. It looks like a regular huge toilet, but has two huge blades on the sides. Where there should be a flushing cistern, there's some sort of installation. Similar to it are the Skibidi Toilet with soldering irons and the Flying Skibidi Toilet with saws. A smaller version of the Skibidi Toilet with blades.
A small version of the Skibidi Toilet with Blades appears in Episode 52. A small version of this Skibidi Toilet appears in Episode 52. It does not have blades, but chainsaws. It's killed by Agent Camera with the plungers.
Skibidi Toilet Rocket Man
This Skibidi Toilet has a "body" made of black metal. It has four rocket launchers on the sides. The enemy has a helmet on his head. Its flush is covered by a lid like the Jetpack Skibidi Toilet. The problem is that this Skibidi Toilet survived two hits from the Enhanced Titan Camera-Man cannon, he also survived a hammer blow, just saved by his helmet, which is also made of dark metal. Apparently he survived the Titan's core, which is very powerful. This must be a new copy of the Skibidi Toilet Scientist.
Skibidi Toilet with face protection
This Skibidi Toilet has a "Body" made of black metal. It has two rocket launchers on the sides. This toilet differs from others in that it has a facial defense. When Skibidi Toilet thinks he is threatened, his face is covered with a "mask" that can withstand the laser cannon of the Enhanced Titan Kamera-Men, but cannot withstand the same Titan's hammer.
Ultra-fast flying Skibidi Toilet
This Skibidi Toilet has a body made up of black metal. It has a ring that constantly rotates around it. He has a helmet on his head. Underneath is a cannon. Also, this Skibidi Toilet is capable of traveling at supersonic speeds. In episode 53 we can see him suddenly fly in and kill Big Agent-Camera with a cannon, then the agent with the plungers takes off and the Enhanced Titan-Camera arrives, tries to destroy him with a hammer, but he dodges, then the Enhanced Titan-Camera tries to destroy him with a cannon, but he also dodges, and later flies away. Perhaps he is an improved version of the Glitchy Skibidy Toilet.
Flying 3-Headed Skibidi Bathtub
Differs from the regular 3-Headed Skibidi Vanna in that she is made of black metal, as well as having 3 different heads. It also gains a jetpack and 5 rocket launchers. This is the third Skibidi Toilet to have 3 heads at the same time. The first one is a Skibidi Triplet, the second one is a 3-headed Skibidi Bathtub.
Skibidi Skeleton
Represents a toilet that has a skull instead of a regular head, which has a protective black metal casing on it (probably a defense against tv-men). Has the same casing as the Spider's Skibidi Toilet. It also has a barrel in the back with toxic waste inside. This toilet, with its toxic spit, completely destroyed the Destroyer Tank, which the agents used to cure the Titan-Column of the parasite. It also destroyed one of the Titan Chamber's cannons. Perhaps this Skibidi Toilet can teleport, because it appeared out of black smoke like the TV Men.
Skibidi Toilet with cistern on a stick
The Skibidi Toilet with a cistern on a stick is a type of Skibidi Toilet that only appeared in episode 25 and was destroyed by Speaker Spider. A Skibidi Toilet with a cistern on a stick looks like a regular Skibidi Toilet, but the cistern is attached to a stick to make the flush button harder to reach. The Skibidi Toilet with a cistern on a stick didn't appear until episode 25 in the Skibidi Squad. It was destroyed by Speaker Spider.
G-Toilet 3.0
This is an even more updated G-man. Not only does he now have yellow goggles and a jetpack with lasers, but he has reinforced armor and added headphones and 4 more laser cannons.
Non-Canonical Variants
| | | |
| --- | --- | --- |
| Image | Characters | Description |
| | Trump Toilet | Donald Trump is a non-canonical version of the Skibidi Big Toilet. The Trump toilet is a Big Skibidi toilet but features Donald Trump's head. Toilet Trump has the ability to create walls anywhere in the world (the episode is set in the Desert). Toilet Trump is the first in the timeline to have superpowers. The second is Toilet G-man Skibidi. |
| | Biden Toilet | Biden Toilet – One of the Bosses and minor antagonists in the series "Skibidi Toilet". Biden Toilet is an analog of Skibidi's Big Toilet, but with Joe Biden's head attached. Biden Toilet is the leader of the American Army, consisting of the Skibidi Toilets of the American Cannon Toilet subclass and the American Military. It is one of the Bosses of Skibidi Toilets: the second is Obama Toilet, the third is Donald Trump Toilet, and the fourth is G-man Skibidi Toilet. |
| | Eagle Toilet | The Eagle toilet is a non-canonical version of the Skibidi Flying Giant Toilet. The Eagle Toilet is a Skibidi Flying Giant Toilet with an Eagle head attached to it. There are American flags attached to the sides of the flush tank to the Toilet Eagle. At this point nothing is known about Toilet Eagle's abilities, only that he killed the player at the end as a skibidi toilet. He appears to warn of the arrival of Obama Toilet. |
| | American Cannon Toilet | The American Cannon Toilet is a non-canonical version of the Medium Skibidi Toilet. The American Cannon Toilet looks like the Average Skibidi Toilet, but with a cannon in its mouth. It is probably used for shooting. American Cannon Toilets appear with American soldiers led by Biden Toilets. |
| | Obama Toilet | "Obama" is a non-canonical version of the Skibidi Big Toilet. Obama Toilet is a large gold toilet bowl and has Obama's head attached to it. At this point, nothing is known about Obama Toilet's abilities. He appears only after the appearance of the Eagle Toilet. |
| | Skibidi Sleepwalk Toilet | He is the second toilet that interrupts the Skibidi toilet in the Sleepwalk Toilet Skibidi video. Sleepwalk Toilet is no different from Skibidi's Regular Toilet, but they have a different voice. Sleepwalk Toilet is accompanied by a squealing Skibidi toilet. They come after the appearance of the Skibidi Toilet. |
The Storyline: Intricacy and Evolution
At its heart, the Skibidi Toilet storyline incorporates humor, emotion, and lively animated visuals, hooking viewers with every turn of events. With a complex yet gripping narrative, the series touches on themes like hope, despair, loss, and resilience, alluding to universal human emotions and experiences.
Each season adds new elements to the storyline, allowing for continuous character development and plot progression. As a result, the narrative deepens and grows ever more engaging, keeping fans eager to see what comes next.
The Creator's Vision
The series' creator, Dafuq?!, has masterfully blended humor, storytelling, and world-building to create a unique experience that enthralls viewers. Their dedication to growth and expansion is evident in how the Skibidi Toilet universe has evolved, consistently offering fresh content and surprises to its audience.
The Fandom and Future of Skibidi Toilet
As the Skibidi Toilet series continues to thrive, its fanbase grows more engaged and dedicated, supportive of both the creator and the content. With such widespread adoration, the Skibidi Toilet universe is bound to keep expanding and exploring new frontiers, cementing its place in the world of internet entertainment.
Abilities
Skibidi Toilets have many attack maneuvers, tactics, and abilities, some of which are only applicable to the most powerful toilets.
They are listed below:
Devouring – the most common attack – The Scybidist lunges head-first towards the subject's head, his neck extending out to devour him.
Destruction – This involves the toilet tipping over onto the cameraman, killing him. In earlier episodes of the series, the skibydeads with hideous faces would throw themselves right in the cameraman-agent's face. This can be seen in episodes 1, 4, 7, 11, 20, and many others.
Laser Eyes – Perhaps the most powerful of the attacks involves laser shooting from the eyes (currently only used by G-man's Skibidist and Giant Skibidist).
Skibidi Parasites cling to the victim's neck and control their consciousness (a method used only by Skibidi Parasites).
Suction – This method of attack can be seen in Episode 46 when a new species of Skibidist sucks up Agents like a vacuum cleaner.
Shelling – Used by the Skibidi Spider. He fires a machine gun attached to his lower base at his victims. A prime example is Episode 54.
Toxic Smoke – This method of attack can be seen in Episode 55 when a new Skibidist, namely the powerful Skibidi Skeleton exhales it on the Destroyer Tank.
Methods of Destruction
Flushing – pressing the button behind the faceplate causes the Skibidist to flush and become a normal toilet bowl (does not work on G-man's Skibidist).
Throwing – throwing the Skibidiist far to the side can cause the toilet bowl itself to shatter and successfully destroy it, but expect problems with G'man Toilet Toilet G-man Skibidi.
Sound Wave – Strong sound waves can destroy Skibidists and create a powerful backfire. Toilets crash into each other and collapse (used by Spider-Column).
Headcrushing – Step right on the Skibidist's head, but you must be bigger than the Skibidist itself.
Self-Destruct – The Skibidist flushes itself (only used by Titan TV-Man at this time).
Detonation – You can detonate the Skibidist with bombs, like in episode 15, or some kind of cannon, example: like Titan Chamberlain in episode 50.
Flush Button Wound – Usually this tactic is used when the flush button is yanked hard, and there is a chance that this will not flush, but will break the flush button, and then you have to hit him in the side with it, and then it will stick.
Burning – Skibidists can be burned using fire, like Titan Chamberlain in Episodes 50 and 51, or special abilities like TV-Woman in Episode 49.
Blood Blast – In Episode 44, you can see Titan Titan TVman use blood blast hypnosis on the Osminog Toilet.